Multi-attachment Avant USB thumb drive is Manchester-bound.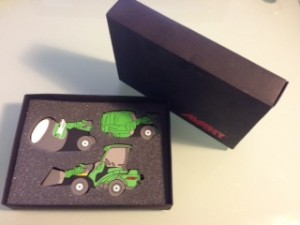 We are delighted to announce that we have picked a winner for your recent Avant Tecno (UK) Ltd USB thumb drive competition.
We received just under 200 entries for this competition – our highest number ever – with entrants from ladies making up more than half the total.
But first out of the hat, and the winner of the mutli-atachment USB thumb drive from the fine folks at Avant Tecno (UK) Ltd is Ian Fitzhenry of Demolition Risk Management in Manchester.
Ian, together with about 95 percent of our entrants, correct identified Bridgham as Avant Tecno's UK home town.
If you missed out this time, fear not. We are about to launch our biggest competition EVER. Working in conjunction with the team at Diggers and Dozers while maintaining the Finnish competition theme, our next contest will give you a chance to win an exclusive Rammer Safety Kit.
Watch this space.
Posted: October 14th, 2014 under General.
Comments: none