Rosenlund Contractors gets big Down Under.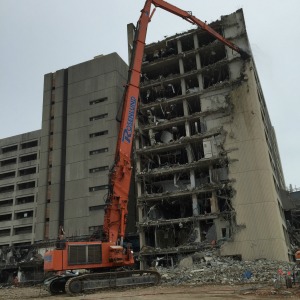 The blue skies of Australia's Gold Coast might be an unfamiliar backdrop for this Hitachi EX1200 high reach excavator. But to the UK demolition fraternity, there will be something very familiar about the machine itself.
That's because, up until quite recently, this machine was owned and operated by 777 Demolition.
But, faced with a mammoth project, leading Australian contractor has purchased the machine, shipped it Down Under, and put it immediately to work. The machine is now the largest high reach in the Southern Hemisphere.
The machine is not yet working at full height, but it will be soon and we hope to bring you some exclusive video of it in action very soon.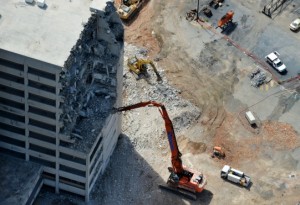 Posted: December 18th, 2014 under Equipment, General.
Comments: none