Comment – Line in the sand…
NFDC President lives to fight another day.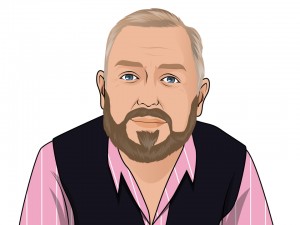 If anyone questioned the potentially tempestuous nature of today's annual general meeting of the National Federation of Demolition Contractors, then those questions would have been silenced by the presence of the Federation's solicitor on the top table from the outset of the formal part of the meeting.
As it transpired, his presence was required; although, perhaps, not in the capacity that many envisaged.
Following "a prolonged and frank meeting" of the Federation's National Council in London yesterday, the future of Paul Brown's presidency had already been assured, albeit with certain caveats contained within what is described as a "Statement of Deed". Brown has apparently agreed to the terms contained within that document, securing his presidency and allowing him to concentrate on the NFDC's annual convention later this year.
But any thought that the AGM would pass without further controversy quickly disappeared when a member of the Federation's Scottish Region pointed out – at length and with supreme erudition – that several planned changes to the Federation's memorandum and articles of association could not go ahead.
That member alleged that the NFDC's failure to register with Companies House earlier changes to the articles of association back in 2014 had left both the Federation and several of its senior officers open to fines that – he said – could be as high as a million pounds.
The Federation's solicitor sought to allay those fears and suggested that the scale of those fines had been overstated. But the floor had clearly heard enough.
A resolution put forward on behalf of the Midlands & Welsh Region was quickly withdrawn to allow the articles of association to be amended without delay. Upon advice, a second resolution was also postponed.
It was a needlessly shambolic opening to an otherwise surprisingly harmonious – at least on the face of it – meeting. What had been envisaged as a make-or-break meeting for Paul Brown ended with him having a mandate to continue in office.
Perhaps the only questions remaining – for now at least – is how had the Federation allowed itself to be non-compliant with Companies House rules for the past four years; and whether the retrospective action triggered today will be sufficient to avert any kind of financial penalty.

Posted: March 23rd, 2018 under Comment.