Comment – All in one day…
Today marks the 32nd anniversary of an epic event; and the 20th anniversary of an industry tragedy.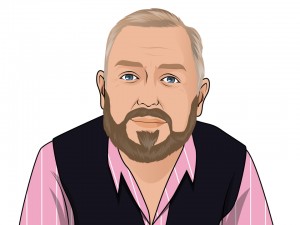 On 13 July 1985, the eyes of the world turned to face Wembley Stadium in London (and, later, the John F. Kennedy Stadium in Philadelphia) as Live Aid took place.
While the event has been re-assessed by history – at least in part because it spawned so many lesser copycat events and gave rise to the notion of rock stars as self-appointed saviours – for those of us of a certain age, it was our JFK moment. Those of us now in their late 40s and 50s will recall precisely where they were when Status Quo took to the stage to kick off the global event with "rocking all over the world"; will know who they were with when those harrowing images of starving African children were beamed across the globe accompanied by "Drive" by The Cars; will know what they were doing when Freddie Mercury secured his place in rock history with the greatest display of showmanship and audience participation the world has ever seen.
For a family in Australia, however, 13 July has a rather more poignant and tragic flavour.
On 13 July 1997, the Royal Canberra Hospital in Australia was imploded. A chunk of steel was ejected by the blast and killed a 12-year old girl – Katie Bender – who was stood more than 400 metres away on the shores of Lake Burley Griffin. That piece of steel was thought to be travelling at 140 km/hour.
The "insufficiently skilled" explosives contractor Rod McCracken was indicted by the coroner for manslaughter but the charges were later dropped and he was ultimately fined $15,000 for a lesser offence.
At the time of her death, Katie Bender was a year-seven student a love for Croatian folk dancing. Today, she would have been a 32-year-old woman, perhaps with a family of her own, had different decisions been made.
By some strange quirk of fate and coincidence, today also marks the fourth anniversary of the passing of my best friend, Bruce. We met at primary school, went through high school together, worked together and – on several occasions – lived together. He was there when I met my wife; he was there for the birth of all four of my children; he was a larger-than-life presence for as long as I can remember. I miss him every day.
And so, I am about to listen to a song by Ultravox, surely the greatest band in the world. Their singer – Midge Ure – was (and remains) an integral part of the Live Aid Foundation; Ultravox performed on the day (including a stunning rendition of their song "Vienna") before leaving the stage to not play again together with the same line-up for another 20 years.
A few years later – with a changed line-up – the band recorded a song called All in One Day which recalls the day "the people came and stood together". In typical Ultravox fashion, it was epic and overblown. It gives me chills to this day.
And so, in memory of Live Aid, of little Katie Bender, and of my mate Bruce, I give you:


Posted: July 13th, 2017 under Comment.