One for the girls…
Our second children's book meets need from young girls.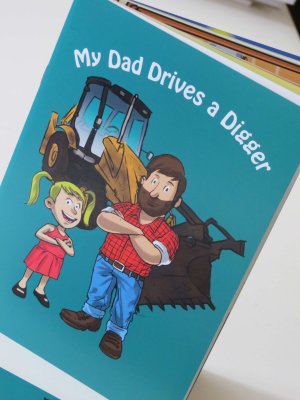 As regular readers will recall, a few weeks ago we took a bumper order for our original children's book – My Dad Does Demolition.
Those books were destined for a number of schools to help demolition contractors engage with young people and to give them an insight into precisely what demolition is all about.
A teacher at one of those schools was very impressed, but also wondered if – perhaps – we might have a book in which young girls were featured more prominently. And thankfully, we could tell her that we do indeed.
As a result, there is a box-load of copies of My Dad Drives a Digger – which features a young girl as the central character – winging its way to a school in the Midlands as we speak. In fact, that order was so large that it has almost depleted our stocks (although we have a few copies available). So we have ordered yet another reprint to help satisfy demand.
You can grab the books using the linked below:
Posted: July 13th, 2018 under Book.